The key to a unique gateway to audiovisual localization is now in your hands!
At MEDIAWEN, we're thrilled to unveil our latest innovation, MEDIAWEN·DUB for your automatic voice-over and dubbing needs! This powerful software is the final piece of the puzzle, assisting you with AI in our hybrid solution throughout the process from start to finish. This makes our solution a true one-stop shop for all your audiovisual content needs.
Designed for anyone seeking secured, efficient, and budget-friendly localization tools and services, MEDIAWEN·DUB helps you to dub your audiovisual content quickly, easily, and cost-effectively. Say goodbye to time-consuming tasks and hello to seamless localization!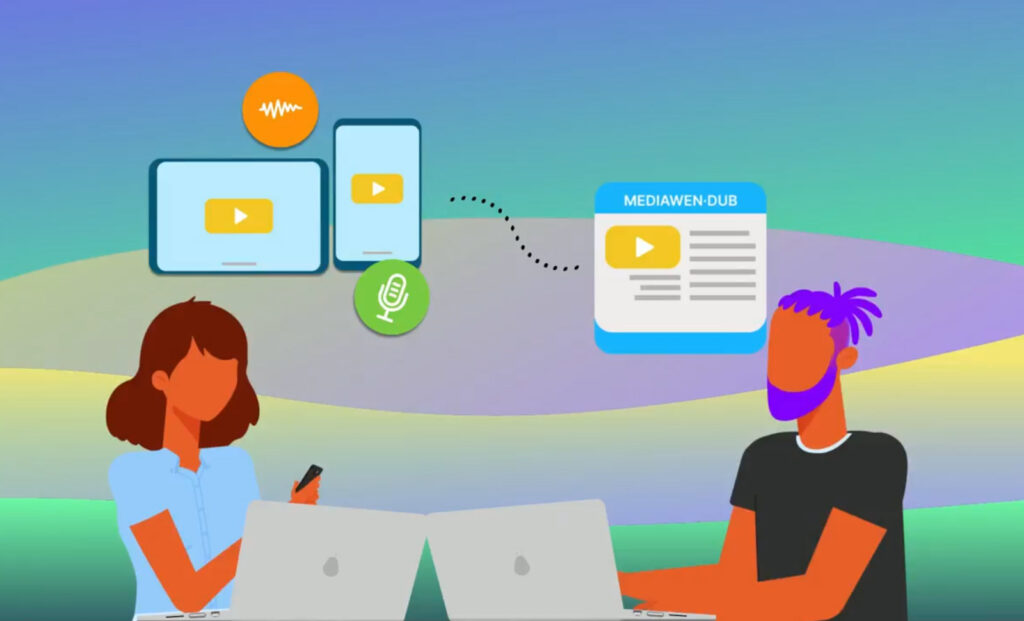 It's also the core mission of MEDIAWEN to bring accessibility to audiovisual content. With MEDIAWEN·DUB, viewers and audiences will have more ways to experience content, especially for audiences with visual impairment and illiteracy.
Ready to discover how MEDIAWEN·DUB can transform your localization projects? Contact us today for more details and stay tuned as we showcase the incredible capabilities of this game-changing software. 🌟
Book a demo at:
https://lnkd.in/eTh2Td44
For more information, contact us at:
bonjour@mediawen.com
#OneStopShop #Innovation #audiovisual #Dubbing #Broadcast #Elearning #Podcast #Accessibility #DigitalServicesAct
Established in 2014, Mediawen is an independent French company specializing in secure online software solutions for multilingual content processing and accessibility in audiovisual media. Our hybrid offering combines Artificial Intelligence with human expertise, covering the entire spectrum of processing and distribution: transcription, translation, subtitling, post-production, dubbing, encoding, and streaming.